Blog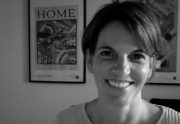 Five minutes with…Martina Muller
9 APRIL 2018 11:23 AM / 0 COMMENTS
Martina Muller recently set up her own business, Storialines. Storialines provides historical research and interpretation services to the heritage sector, local councils and other clients in  Greater Sydney and New South Wales. Martina also works as a historian at a heritage consultancy firm in Sydney. What made you decide to pursue a career in [...]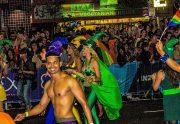 The Sydney Gay and Lesbian Mardi Gras is 40!
20 MARCH 2018 10:35 PM / 2 COMMENTS
Nicole Cama talks about the 40th anniversary of the Sydney Gay and Lesbian Mardi Gras. (The following is an edited article, which first appeared on The Dictionary of Sydney website. It accompanies a podcast of Nicole talking to Nic Healy from 2SER Breakfast.) The first Mardi Gras parade in Sydney was held [...]
Five minutes with Naomi Malone
15 MARCH 2018 3:19 PM / 2 COMMENTS
... Naomi Malone is a consulting historian, currently interested in Australian history and in doing oral history. She is also undertaking communications and events work for the PHA (NSW & ACT). What made you decide to pursue a career in history? I love history! The challenge of delving into the past to tell [...]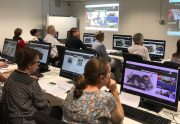 Getting the most out of the State Library of NSW catalogue
26 FEBRUARY 2018 1:56 PM / 1 COMMENT
... by Lisa Murray, Continuing Professional Development officer at the PHA NSW & ACT Want to get more out of the State Library of NSW's single search catalogue? Our members certainly do! Seventeen PHA members attended a two-hour workshop convened especially for professional historians on Thursday 22 February at the State [...]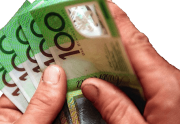 PHA NSW & ACT Public History Prize: enter now. It's worth it!
10 FEBRUARY 2018 11:12 AM / 2 COMMENTS
... by Francesca Beddie and Minna Muhlen-Schulte, Public History Prize officer, who can be contacted at <prizeofficer.phanswact@gmail.com>. Last year ABC Radio National did a program about art prizes. Are they worth the effort? As the introduction to the discussion answered: They might prove welcome cash to impoverished artists but they dash the [...]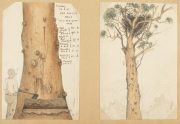 Refashioning history: my uncomfortable embrace of imagination
7 FEBRUARY 2018 9:55 AM / 4 COMMENTS
... by Peter Hobbins One of the great joys in writing history lies in making myself perennially uncomfortable. Nowhere is this more true than when employing that vexed verb 'imagine'. I was trained as an empiricist. I have an honours degree in science, earned by killing multitudes of small creatures. It explains [...]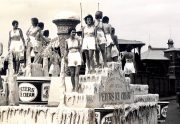 What the history of Australia Day can tell us about the date
20 JANUARY 2018 6:02 PM / 1 COMMENT
...  Before we talk about the best date for our national day, let's get a better understanding of its history and what it means to all our citizens and what we want to commemorate. Ebony Bennett, Deputy Director of the Australia Institute, observed when launching the institute's December 2017 poll on Australia [...]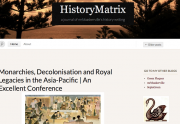 History Matrix
11 JANUARY 2018 1:25 PM / 3 COMMENTS
...In this occasional series about members' blogs, we introduce HistoryMatrix, the electronic journal of Dr Bruce Baskerville. Bruce maintains four blogs – HistoryMatrix is the 'history' blog; mrbbaskerville is the place he opines;  Sepia Green is a blog for reviews; and, Green Plaques is a grant project to create an archive [...]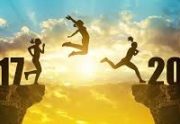 Happy New Year
1 JANUARY 2018 3:41 PM / 0 COMMENTS
Thank you to all those who contributed to the PHA NSW & ACT blog in 2017. The year's 25 posts covered: Aboriginal history surprising resources for historical use such as knitting and the Botanical Gardens issues in the practice of history, history tourism and memorialisation (this post received more comments than [...]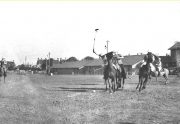 Recovering Landscapes
9 DECEMBER 2017 8:41 AM / 1 COMMENT
… by Sue Castrique, author of One Small World: The History of the Addison Road Community Centre. Some PHA members may recognise the photographs that make up this panorama. They were once identified as being in Kensington; the tall building thought to be the Old Tote Theatre. They are, however, the Addison Road [...]