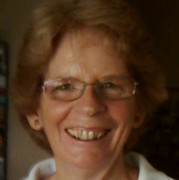 Faye Young
PHA NSW Accreditation
Associate
About
Faye Young is a professional historian experienced and specialising in Family History and Genealogy.
Qualifications and Memberships
M.Litt with Merit (Public History) (SYD 1998), B.A. (UNE 1994), Dip.F.H.S. (SAG 1984), FSAG (Fellow Society of Australian Genealogists)
Member Australasian Association of Genealogists and Record Agents (AAGRA); member Society of Australian Genealogists; member Botany Bay Family History Society, member Genealogical Society of Victoria.
Contact
Area of Expertise
Family History research and reports
People including locating missing ancestors
Biographical research
Archival research
Local history
Historical and Genealogical research for documentary films and books
Publications/Past Work
Young, F. and Harris, D., Birth, Death and Marriage Certificates in Australia, Oakleigh, Vic, Australian Institute of Genealogical Studies, 1983.
Young, F. M. (ed), Cemeteries in Australia: A Register of Transcripts, Marden, S.A., Australasian Federation of Family History Organisations, 1985.
Young, F. and van Barneveld, N. (comps), Sources for Chinese Local History and Heritage in New South Wales, Kareela/Alexandria, NSW, the compilers, 1997. (Assisted by funds allocated to the Royal Australian Historical Society through the Department of Urban Affairs and Planning's New South Wales Heritage Small Grants Program).
Faye M. Young, Building Strong Traditions; A History of the Cronulla Surf Life Saving Club 1908-1957, Sylvania Southgate, NSW, Fox-Young Consultancy, 2000.
Articles
Young, F. M., 'Australian Research: Victorian Sources' in A. J. Jones (comp.), Under the Southern Cross: Papers presented at the Third Australasian Congress on Genealogy and Heraldry, University of Waikato, Hamilton, New Zealand May 1983, Hamilton, NZ Society of Genealogists, Inc., 1983, pp.284-301.
Young, F. M., 'Guide to Sources for South Australian Family History Research', The Endeavour (Journal of Botany Bay Family History Society), Vol. 2, No. 2, 1985, pp.21-34.
Young, F. M., 'How to Trace Your Family Tree', Your Family Tree, Vol. 1, No. 1, January 1987, pp.8-9.