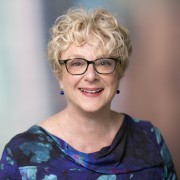 Francesca Beddie
PHA NSW Accreditation
Professional Member
About
Francesca Beddie has an honours degree in history from the Australian National University. Her particular interest is the role of history in public policy development. She has written a history of the Commonwealth department of health, Putting Life into Years, 2001, and several articles on adult education/skilling in Australia, and international relations. She was commissioned by the National Centre for Vocational Education to do a project that looked back at the 1964 Martin Report on Tertiary Education in Australia with a view to seeing what lessons it offered for reform of post-secondary education today.
In addition, she conducts research into the turn of the 19th century into the 20th century in Russia.
She speaks German, Indonesian and some Russian.
Francesca edits the PHA NSW & ACT blog.
Area of Expertise
Public policy
Historiography
Editing
Journalism
Publications/Past Work
Beddie, F 2001, Putting Life into Years, Commonwealth, 2001
Beddie, F 2007, Making public policy: Where does history fit?, PHA NSW, Sydney.
Beddie, F 2008, 'Making research matter', NCVER, Adelaide, paper presented at the SEAMEO VOCTECH VTE Research and Networking Conference, viewed 08 Aug 2012.
Beddie, F 2010, 'Diversity and excellence: prompts from the history of the tertiary education sector', Australian Journal of Adult Learning, vol.50, no.3, pp.518-528.
Beddie, F 2010, 'Dustman, milliner and watchcase maker: skilling Australia', NCVER, Adelaide, paper presented at the Islands of history conference, viewed 08 Aug 2012.
Beddie, Public service: the role of history and historians in government, Australian Policy Online, 2013 http://apo.org.au/commentary/public-service-role-history-and-historians-government
Beddie, F 2014 A differentiated model for tertiary education: past ideas, contemporary policy and future possibilities, NCVER, Adelaide