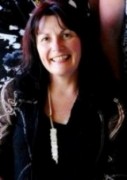 Gaye Sheather
PHA NSW Accreditation
Professional Member
About
Qualifications
I hold a Bachelor of Art Degree from The University of Newcastle, NSW, majoring in History and Education, an Honours degree, and a PhD.
My Honours thesis was entitled. 
'A History of the Australian Society for the Study of Intellectual Disability    (ASSID)'.  This is available online at:  http://www.asid.asn.au/About/History.
In 2013, I completed a PhD which investigated live popular music in licensed venues in the 1970s and 80.  My thesis was entitled: 
'Rock, This City:  A Thematic History of Live Popular Music in Licensed     Venues in Newcastle, Australia, During the Oz/Rock Era (1970s -198s)'. 
Area of Expertise
My areas of interest include popular music history and histories which explore social and cultural aspects of different phenomena, such as that explored in both my Honours and PhD theses. 
I am available for history-writing in many areas, with a particular interest in how ordinary people lived and behaved; the establishment and development of local businesses, groups, organisations, and venues that have an interesting story waiting to be told. 
Extensive experience in:
Oral histories
Community consultation
Publications/Past Work
My Honours thesis has been published online at: http://www.asid.asn.au/About/History.
Rock This City - published by Hunter Press - due to publication August 2016.