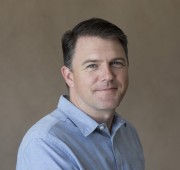 Paul Irish
PHA NSW Accreditation
Professional Member
About
Dr Paul Irish is a historian specialising in the history and heritage of Aboriginal Australia, with a longstanding interest in the Aboriginal history of the Sydney region. He has recently published the book Hidden In Plain View: The Aboriginal People of Coastal Sydney (NewSouth Publishing), based on his 2015 PhD from UNSW, and is the recipient of the 2015 NSW History Fellowship for a collaborative project with the La Perouse Aboriginal community entitled This is Where They Travelled, which examines the lives and movements of prominent coastal Sydney Aboriginal people in the nineteenth and early twentieth centuries. Paul is Director and Historian at Coast History & Heritage, and has 20 years of experience in Aboriginal heritage management. In addition, Paul regularly writes and speaks on historical and archaeological topics for a range of professional and general audiences. In addition to membership of the PHA, Paul is a full member of the Australian Association of Consulting Archaeologists Inc., and is a member of the Australian Archaeological Association and Australian Historical Association.
Area of Expertise
Aboriginal history
Australian history
Cultural heritage management
Aboriginal archaeology
Publications/Past Work
Irish, P, 2017. Hidden In Plain View. The Aboriginal People of Coastal Sydney (Sydney; NewSouth Publishing).
Irish, P. 2015. "The Salt Pan Creek Boondi", in Brown, S., Clarke, A & Frederick, U. (eds). Object Stories: Artifacts & Archaeologists (Walnut Creek, Left Coast Press): 125-130.
Irish, P. & Ingrey, M. 2013. "Marking their footsteps: Aboriginal people and places in nineteenth-century Sydney", in C. Hansen and K. Butler (eds) Exploring urban identities and histories (Canberra; AIATSIS Research Publications):75-90.
Irish, P., and T. Goward. 2012 "Where's the evidence? The archaeology of Sydney's Aboriginal history." Archaeology in Oceania 47 (2012): 60-68.
[as researcher] Garrara Cooperative: Centre for Aboriginal Language, History and Culture Pty Ltd 2012. "'This is where they lived' A Study of Post-Contact Aboriginal Camps within South Eastern Sydney". [Brochure for use in local schools].
Irish, P. 2011. "Changing perspectives in Australian archaeology, part III. Hidden in plain view—the Sydney Aboriginal Historical Places Project." In Technical Reports of the Australian Museum, Online 23, no. 33 (2011): 31-44.
Irish, P. 2010. Final Report on Aboriginal Archaeological Monitoring and Salvage Excavations, Meeting Place Precinct, Kamay Botany Bay National Park, Kurnell, NSW. Australian Archaeological Consultancy Monograph Series, Volume 1. http://www.aacai.com.au//
Irish, P. 2007. "Bundeena Bling? Possible Aboriginal shell adornment from Southern Sydney" Australian Archaeology 64:46-9.
Irish, P. 2004. "When is a scar a scar? Evaluating scarred and marked trees at Sydney Olympic Park", Australian Archaeology 59:59-61
Irish, P. & Clark, G. 1999. "The Public and the Past in Australia and New Zealand", Archaeology in New Zealand 42(1):1-9.