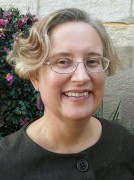 Bronwyn Hanna
PHA NSW Accreditation
Professional Member
About
Bronwyn Hanna's PhD thesis analysing the historiography of women architects in twentieth century New South Wales was completed in 1999. It fed into two co-authored books: Women Architects in Australia 1900-1950 (with Julie Willis, 2000) and Florence Taylor's Hats (with Rob Freestone, 2006). Trained as an art and architectural historian, she has also published many journal articles and conference papers. She has worked as an historian for the NSW Heritage Branch since 2003 and in 2005 was project manager for the World Heritage listing for the Sydney Opera House. She is currently engaged part-time in an independent research project conducting oral history interviews with senior members of the heritage profession in Australia and New Zealand.
Publications/Past Work
Books
Florence Taylor's Hats: Building, Writing and Editing Sydney, Halstead Press, Sydney 2008. Co-authored with Robert Freestone.
(Awarded the Planning Institute Australia Commendation for Excellence in Planning, Category "Planning Scholarship Research or Teaching", • Reviewed in the Sydney Morning Herald, Hecate)
Women Architects in Australia 1900-1950 (2001) Canberra, Royal Australian Institute of Architects. Co-authored with Julie Willis.
(Awarded the Bates Smart Award for Architecture in Media, 2002, the Victorian RAIA award for architecture publications. It was also commended in the 2002 annual award for the "Best art book published in 2001" by the Art Association of Australia and New Zealand.  The book has been discussed or reviewed in: The Australian 8 March 2002 Features 13; Building Products News 8 March 2002; The Comfort Zone, ABC Radio National 13 April 2002; Architectural Review Australia 80, 2002; Architecture Australia May 2002 v91 i3 p24; Fabrications 12(1) June 2002; Art Monthly 152, August 2002, Sydney Morning Herald, 24-25 August, Spectrum 9)
Monographs
"Absence and Presence, A Historiography of Women Architects in NSW 1900-1960", PhD, Faculty of the Built Environment, University of NSW. Available online at: handle.unsw.edu.au/1959.4/18217
World Heritage Nomination for the Sydney Opera House, Department of Environment and Heritage Canberra and NSW Heritage Office, Sydney, 2006. While I wrote the initial drafts for the "History" and "Justification" sections, it was co-authored with other public servants in a collaborative process. See online at:
www.sydneyoperahouse.com/uploadedFiles/About_Us/Ad_Hoc_Information_Pages/WorldHeritageNominationDocument.pdf
Lessons of Defence Housing Australia for Affordable Housing Provision, AHURI Final Report no.153, October 2010. Co-authored with Peter Phibbs. Online at: www.ahuri.edu.au/publications/projects/p70575
"Re-gendering the landscape in New South Wales", commissioned literature review for the "Gendered Landscapes Project" in the Cultural Heritage Division of the NSW National Parks & Wildlife Service, Sydney, 2003. Available online at:
www.environment.nsw.gov.au/resources/cultureheritage/genderedLPLitrev.pdf
Book Chapters
"'A masterpiece of human creative genius': recognition, reconciliation and heritage conservation" in A.Watson (ed)  Building a Masterpiece: the Sydney Opera House, Powerhouse Publishing, Sydney, 2006, pp168-181. Co-written with Patricia Hale.
"The local politics of difference" in S.K.Phillips (ed) Everyday Diversity, Australian Multiculturalism in Practice, Common Ground Publishing, Altona (Victoria), 2001. Co-written with Kevin Dunn and Susan Thompson.
"Monuments and Memorials" in T.Howells (ed) The World's Greatest Buildings: Masterpieces of Architecture and Engineering San Francisco, TimeLife Books, 2000.
Selected Articles

"Florence and Marion: friendship and emnity between Australia's pioneering women architects", co-written with Rob Freestone,  refereed paper presented to the annual conference of the Society of Architectural Historians Australia and New Zealand, 2007. Published in the conference proceedings.
"Australia's early women architects: milestones and achievements",  (2002) Fabrications 12(1): 27-57.
"The local politics of difference: an examination of inter-communal relations policy in Australian local government", co-written with Susan Thompson and  Kevin Dunn (2001) Environment and Planning A, Vol.33, pp1577- 95.
"An interpretative biography of Winsome Hall Andrew (1905-1997)" (2001) Architectural Theory Review 6(1):90-102.
"Questioning the absence of women architects in Australian architectural history" (2000) in David Kernohan, Andrew Leach, Emina Petrovic, Peter Richardson, Mark Taylor, Peter Wood (eds) Formulation Fabrication, the proceedings of the seventeenth annual conference of the Society of Architectural Historians Australia and New Zealand, 13-16 November 2000, Wellington NZ:239-250.
"The end of Florence Taylor's career as an architect" Insite 1, March 1999. Journal of the Postgraduate Virtual Office of the Faculty of the Built Environment, UNSW, located: pandora.nla.gov.au/nph-arch/1999/O1999-Jul-8/http://www.fbe.unsw.edu.au/units/pgvo/InSite/Hanna.htm.
"Gendered spaces? Kitchen cupboards and Building sites" in R.Freestone (ed) Twentieth Century Urban Planning Experience, Papers from the 8th International Planning History Conference, University of NSW, July 1998.
"Three feminist analyses of the built environment" (1996) Architecture Theory Review No.1. This essay was republished (in English) in the Belgrade based journal, Zbornik, No.6 2010, Journal of the Modern Art History Department, University of Belgrade.
"Florence Taylor's town planning career and historical significance" (1995) Urban History Planning Conference Papers (from conference at ANU, 27-30 June, 1995) Urban Research Program, RSSS, ANU, Canberra, (Vol. III).
"Green Valley: sameness and difference in suburbia" (1991) West Vol.3 No.1 pp6-13.
"Le Corbusier who?" (1988) Transition No.25, Winter pp33-38.
"The subversive stitch" (1987) Transition No.20, pp26-30.