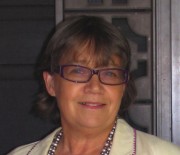 Sue Rosen
PHA NSW Accreditation
Professional Member
About
Dr Sue Rosen has worked in the history and heritage assessment field since 1988. Her company Sue Rosen Associates offers the full range of heritage services including Conservation Management Plans, Heritage Impact Statements, Archival Recordings,  Interpretation Plans and Archaeological Projects in addition to general historical research both Aboriginal and european history. Sue has undertaken major studies involving the history of European land use and resource management (Hawkesbury-Nepean Catchment, the Pilliga Forests and the Murray Red Gum Forests), urban and social histories (Bankstown and South Sydney), colonial and place histories (Old Government House and its Domain, Parramatta Park, Experiment farm Cottage at Parramatta, Retford Park), Aboriginal histories (the Euahlayi, Moorawarri and Gamilaroi of north-west NSW), Biography (John Harris, Dorothea Mackellar), Bibliographic Studies and Data bases (Aboriginal Source Archives for the entire east coast of NSW for the Dept of Planning, for Yengo NP and data assessment for the  Commonwealth Forest Assessments ) numerous heritage studies and assessments, archival recordings, video and oral history and interpretation strategies (The Yerranderie Silver Mining Fields and Torrington State Recreation Area, Port Kembla Copper and Bridge and Road Studies for the RTA). Sue has an MA from Macquarie University and a PhD from the University of Western Sydney. Sue is a member of ICOMOS (Australia) and the Australian Society of Authors and is a former member of the executive of the Oral History Association of Australia (NSW), a member of the History Advisory Panel to the Heritage Council of NSW,  of the Customer Advisory Panel to State Records NSW, the Advisory Committee of the Connecting Kin Project of DOCS,  and  a member of the Management Committee of the Professional Historians Association of NSW.
Sue is committed to a multi-disciplinary approach and to shifting popular perceptions of history as nostalgia, to an acceptance of history as a fundamental tool for understanding current issues and for informing planning decisions. Her work is characterised by the analysis of  highly detailed evidence and engagement with communities, an approach which  produces works that are accessible to a diverse audience.
Area of Expertise
Heritage Studies and Assessments of all kinds
Conservation Management Plans
Heritage Impact Statements
Archival Recordings
Interpretation Strategies
Books and Publications
Expert Reports for Land and Environment Court
Archival and Database Development
Community Consultation
Oral and Video History
Early Colonial History
Road and Bridge Studies
Medical and Hospital History
Aboriginal History
Publications/Past Work
Refer to Publication and Project Database on website at www.suerosenassociates.com
Clients include: NSW National Parks and Wildlife Service, the Fairfax-Simpson family, Bankstown City Council; Port Kembla Copper; the RTA, Stockland as well as numerous small architectural practises and individuals.