What's On
Past event:
PHA NSW & ACT Christmas Party
13 December 2017, 6.00pm at History House
Chair Mark Dunn, and all the members of the PHA NSW & ACT committee warmly invite all our members, old and new, to our Christmas Party.
Come along and share in plenty of good food, good wine and the good company of your colleagues in Sydney's history community.This will be great chance to renew contacts with old friends and members, and welcome the past year's new members to the Association. New members are especially welcomed to come along and connect with the network of professional and public historians across NSW and the ACT.
We will be asking for a $10 admission fee at the door. This is to help cover the cost of the event and ensure that your membership fees are put to work where they count most.
Please RSVP here.
---
Past event:
History in July
19 July 2017, 6.00pm – 9.00pm

History in July is the Professional Historians of NSW & ACT's traditional mid-winter get together. Held in the wonderful rooms of the RAHS History House Macquarie Street, History in July is a chance for PHA members and history and heritage industry colleagues to network, keep up with the latest work in the field and catch up over a glass of wine and a light meal.
Our special guest this year will be Mark Tedeschi, AM, QC. Mark is the Senior Crown Prosecutor for New South Wales. Over the last 35 years he has prosecuted many of the most prominent criminal trials in New South Wales. He is the head of Chambers of the New South Wales Crown Prosecutors and the President of the Australian Association of Crown Prosecutors. He is a visiting Professor at the University of Wollongong, a Director on the Board of the National Art School, and a Trustee of Sydney Grammar School. In 2013 he was appointed a Member of the Order of Australia.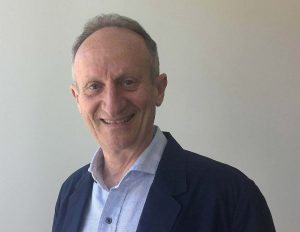 Mark has had numerous articles published on criminal law, environmental law, social welfare law, commercial law, history and genealogy. He has written a legal textbook on the law of international trade, and three true-crime books which have been published by Simon & Schuster Australia. They are: 'Eugenia: a true story of adversity, tragedy, crime and courage', published in 2012; 'Kidnapped: the crime that shocked the nation' published in 2015; and 'Murder at Myall Creek: the trial that defined a nation'. 'Eugenia' was shortlisted in 2013 as a finalist in the Australian Book Industry Awards and the Australian Crime Writers Association Ned Kelly Awards. Mark will talk about his three books and the process of approaching historical crimes from a legal point of view.
The 2016 Public History Prize will also be awarded on the evening, which is an annual prize awarded to a student engaged with the field and practice of public history.
Join us for a fun filled evening of wine, food, and fabulous conversations!
Tickets are $10 on the door.
Please book your ticket here.
Share this event on Facebook and Twitter
We hope you can make it!
Cheers,
Professional Historians Association of NSW and the ACT