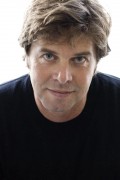 Ian Hoskins
PHA NSW Accreditation
Professional Member
About
Ian Hoskins is the author of Sydney Harbour: A History, UNSW Press, 2009 (winner Qld Premier's Literary Prize for History 2010) and Coast: A history of the edge of New South Wales, Newsouth Publishing, (forthcoming 2013).
He works also as the Historian for North Sydney Council. In that capacity Ian authored 'Was thinking of home today': North Sydney and the Great War, North Sydney Council, 2008, which was shortlisted the NSW Premier's Prize for History (Local and Regional History) in 2009. Ian manages the exhibitions and research facilities at the North Sydney Heritage Centre in the Stanton Library 234 Miller Street North Sydney, as well as Don Bank Museum 6 Napier Street, North Sydney (the oldest timber building on the north shore), and Sextons Cottage Museum and the monuments in St Thomas Rest Park (the oldest European burial ground on the north shore). He leads walks in the local area for the National Trust's Heritage Festival, History Week and the Sydney Architecture Festival.
Ian worked as curator in the Australian history section of the Powerhouse Museum from 1996-2003. Prior to that he taught Australian and American history in various Sydney Universities. His completed his PhD, 'Cultivating the Citizen: The Cultural Politics of Sydney's Parks and Gardens 1880-1930' in the Department of History at Sydney University in 1996.
Area of Expertise
Cultural landscapes; Sydney's architectural and town planning history; Sydney Harbour; coastal history; history of parks and gardens; material culture; local history.
Ian has extensive curatorial experience gained both at the Powerhouse Museum and the North Sydney Heritage Centre. He has experience in oral history.