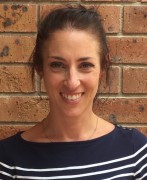 Rebecca Gross
PHA NSW Accreditation
Professional Member
About
Rebecca specialises in the history of design, architecture, visual culture, decorative arts and travel culture. She researches the designed world—objects, buildings, spaces and images—and writes copy that effectively contributes to readers' knowledge, understanding and interpretation of the designed world.
She has a Master of Arts in the History of Decorative Arts and Design (2014) from Parsons School of Design, New York. Rebecca's thesis, See, Experience, and Enjoy: Visuality and the Tourist Experience in the National Parks, 1864–1966, explored the tourist experience in America's national parks through the influence of architecture and visual culture. Rebecca was awarded Outstanding Graduate for Academic Achievement and Collegiality. She also has a Bachelor of Commerce in Marketing from University of Otago, New Zealand.
Since her Masters, Rebecca has worked as a freelancer, researching and writing and about cultural history through the lens of architecture and design. She provides thorough, informative, engaging and imaginative copy that strikes a balance between technical or formal information and a more popular narrative or story. Rebecca contributes to magazines, including Houses, Indesign, Habitus and Artichoke, and museums, such as the Powerhouse Museum, Sydney Jewish Museum and Cooper-Hewitt, Smithsonian Design Museum in New York, as well as journals and online publishers.
Rebecca is an avid traveller and much of her work is informed by these experiences.
Email: rebecca@designinthe20th.com
Area of Expertise
- Design, architecture, decorative arts
- Visual culture, travel culture
- Twentieth-century popular culture (including America and New Zealand)
- Oral history, primary research, archival research, secondary research, magazines, newspapers
- Writing, ghost writing
- Editing, copy editing, proofreading
Publications/Past Work
Masters thesis: See, Experience, and Enjoy: Visuality and the Tourist Experience in the National Parks, 1864–1966, Parsons New School of Design, New York (2014).
Inaugural issue of Objective: The Journal of the History of Design and Curatorial Studies (Spring 2015): "Of the Future. For the Future: The translation of the New Soviet Man from avant-garde to Socialist Realism."
Contributor to Dictionary of Sydney: The Minerva Theatre and Metro Kings Cross, Dental Hospital of Sydney .
Contributor to Object of the Day, Cooper Hewitt, Smithsonian Design Museum: Donald Deskey, Russel Wright, Howard Christie Chandler, New Zealand Railways Studio, Michele de Lucchi, Henry Dreyfuss, plus others.
Contributor to D*Hub, Powerhouse Museum: Plating Up, The Power of Disobedient Objects, An Interview with Tim Ross, Dressing for The Get Down.
See Rebecca's website for more.