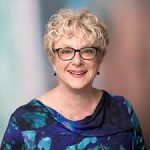 Francesca Beddie
Migration History
Special interest
Social History
Special interest
Local History
Special interest
Heritage/Landscape History
Special interest
Political History
Special interest
Biography
Francesca Beddie is a former Australian diplomat and senior official in the Australian Agency for International Development. She served in Jakarta, Moscow and Berlin. From 2002-2004, Francesca was the Executive Director of Adult Learning Australia and from 2009-2012 General Manager, Research at the National Centre for Vocational and Education Research. She has served on the PHA NSW & ACT executive and as promotions and advocacy officer for the Professional Historians Australia. Francesca graduated with honours from the Australian National University where she studied Russian and German history. She is a graduate of the Australian Institute of Company Directors and a member of the Australian Society of Authors. She is the editor of Australian Garden History, the quarterly journal of the Australian Garden History Society. As a freelancer, she specialises in synthesising complex research for lay audiences. Francesca's research interests are the role of history in policy making, Australian diplomatic history, the history of tertiary education in Australia and late nineteenth and twentieth-century Russian history and historiography.
Contact email
fbeddie@
null
makeyourpoint.com.au

Click the link above to view selected publication list.