By Ian Willis
Local studies have an important place in the history landscape in Australia. Local history is incredibly popular amongst thousands of amateur practitioners, yet only a relative handful of academic historians take an interest in it.  Both groups appear to have dug themselves into trenches on either side of a no-man's land of history practice, territory marred by a lack of understanding, trust or desire for compromise. The academic is ensconced in the institutional setting wrapped up in career prospects, peer-reviewed journals and remote conferences. The amateur local historian is unpaid volunteer in a community sector that is under-valued and often invisible. While there is a list of differences between both sides, there is common ground.
I explored this proposition in my keynote address, 'Academic snobbery. Local historians need more help', at the annual Yass Historical Association Conference Beyond the limits of location, held from  8 to 10 March 2013 in the quiet picturesque landscape offered by  St Clement's Retreat and Conference Centre in Galong, NSW. Using two case studies, the Camden's writers project for the Dictionary of Sydney website and the Wollondilly Heritage Centre History Project, I examined how there can be successful engagement between local historians and academics. Both projects illustrated the development of trust between keen amateurs and academics.
The Camden's writers project produced 22 short histories for the Dictionary of Sydney website. See also http://www.camdenhistory.org.au/cmindex.html  It engaged 14 amateur historians with the academic world for the first time and increased their confidence in their ability to write authoritative local histories. The Wollondilly Heritage Centre History project put together an exhibition development team in the mid-1990s, which engaged with the Migration Heritage Centre and the Powerhouse Museum. Team leader Doreen Lyon has observed that 'local history benefits from a more rigorous approach' and 'academic history reaches new heights with the colour supplied by local historians and museums'. She emphatically feels that 'we need both!'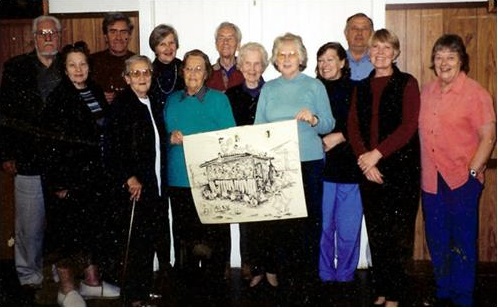 I also discussed the principal differences between amateur historians and academics around education and training, issues of authority and expertise, the institutional location of each party, the popularity of local history, the politics of local history methodology and its subject matter. A lack of understanding about each other's interests and a degree of insecurity stymies dialogue.
Despite these differences both camps share a curiosity about the past. This can produce successful engagement between amateurs and academic historians, built on understanding, tolerance and trust. This will take time. Both sides have much to offer each other and it can lead to a win-win for all parties, as the lively question and answer session after my speech demonstrated.
The PHA (NSW) is in a unique and interesting position with respect this issue.  Members have the opportunity, through their work, to start a conversation between amateur and academic historians. They can help overcome the suspicion and lack of trust through open and robust engagement around professional history practice. Such actions will foster greater understanding and a more tolerant local history landscape. Public historians have a foot in both camps and it is in their interests to help bridge the divide.