Blog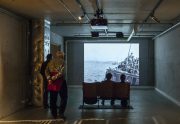 Great Strike of 1917 captured on film
27 FEBRUARY 2019 10:20 AM / 0 COMMENTS
by Laila Ellmoos... The Great Strike of 1917 began on the NSW railways and tramways on 2 August 1917 in the midst of World War 1. The strike started when employees from Eveleigh Railway Workshops and Randwick Tramsheds walked off the job to protest against the introduction of a new way [...]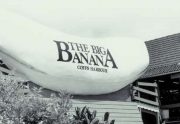 Are we there yet? Welcome to the summer holidays!
18 DECEMBER 2018 2:25 PM / 7 COMMENTS
by Rosemary Kerr... As the summer holiday season approaches, many Australians are preparing to take to the road – catching up with family and friends over the Christmas period; heading up or down the coast for some rest and relaxation; revisiting favourite spots or exploring new places off the beaten track. [...]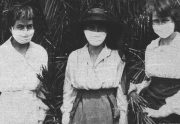 Public history: exploring productive relationships with partner practitioners
20 NOVEMBER 2018 10:17 AM / 5 COMMENTS
by Peter Hobbins... In recent years I have come to favour the term 'community historians', in part because it encompasses local, family and special-interest historians, alongside what we in medical history refer to as 'practitioner' historians. Indeed, I've begun experimenting with the phrase 'partner practitioners' as an inclusive term for the [...]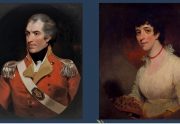 Army, empire, natural history and a forgotten couple
20 JUNE 2018 9:09 AM / 1 COMMENT
by Brian Walsh ... I would like to reflect on some of the challenges I faced while writing my recently published book, William and Elizabeth Paterson – the Edge of Empire. The book is a dual biography of a couple largely forgotten in Australian history. Its scope includes William's natural history excursions [...]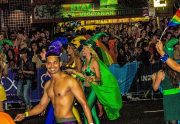 The Sydney Gay and Lesbian Mardi Gras is 40!
20 MARCH 2018 10:35 PM / 2 COMMENTS
Nicole Cama talks about the 40th anniversary of the Sydney Gay and Lesbian Mardi Gras. (The following is an edited article, which first appeared on The Dictionary of Sydney website. It accompanies a podcast of Nicole talking to Nic Healy from 2SER Breakfast.) The first Mardi Gras parade in Sydney was held [...]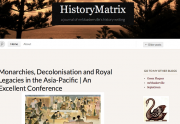 History Matrix
11 JANUARY 2018 1:25 PM / 3 COMMENTS
...In this occasional series about members' blogs, we introduce HistoryMatrix, the electronic journal of Dr Bruce Baskerville. Bruce maintains four blogs – HistoryMatrix is the 'history' blog; mrbbaskerville is the place he opines;  Sepia Green is a blog for reviews; and, Green Plaques is a grant project to create an archive [...]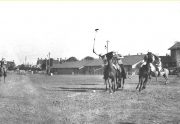 Recovering Landscapes
9 DECEMBER 2017 8:41 AM / 1 COMMENT
… by Sue Castrique, author of One Small World: The History of the Addison Road Community Centre. Some PHA members may recognise the photographs that make up this panorama. They were once identified as being in Kensington; the tall building thought to be the Old Tote Theatre. They are, however, the Addison Road [...]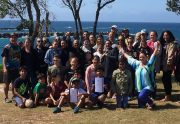 National Gathering of Indigenous watercraft custodians
20 NOVEMBER 2017 6:22 PM / 2 COMMENTS
...by Michael Bennett The Nawi Symposium, the second National Gathering of Indigenous watercraft custodians and cultural practitioners, was held at the National Maritime Museum on 9 November. Over 70 traditional owners, researchers and community supporters gathered to hear a range of presentations about the history of Indigenous watercraft use and current [...]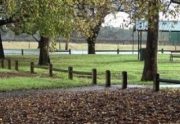 Camden History Notes
13 NOVEMBER 2017 9:09 AM / 0 COMMENTS
…this post introduces PHA NSW and ACT member, Ian Willis' blog, Camden History Notes. Camden is a town southwest of Sydney, situated on land belonging to the Dharawal (Tharawal) people. Ian's blog presents stories about the district's people, its history, heritage and traditions. He draws on the memories and experiences of local [...]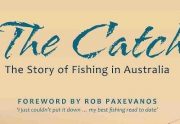 The Catch: The Story of Australian fishing
5 NOVEMBER 2017 3:12 PM / 0 COMMENTS
... Anna Clark introduces her new book. As a kid I used to go down to the beach after dinner and watch my grandfather, dad and uncle spinning off the rocks or bait-fishing in the estuary. When I wanted to learn, they had me casting lures across the paddocks before I [...]