Blog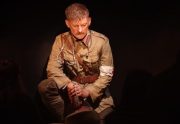 After the war: what next?
20 APRIL 2019 12:41 PM / 2 COMMENTS
... by Francesca Beddie What could be more apt after the four years of WWI commemoration than the question posed at Professional Historians New Zealand's fifth conference in its twenty-five-year history — After the war: what's next? And the answer: well, yes, more war history but also more diversity in whose [...]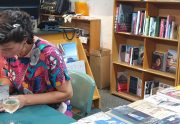 The Lives of Stories
8 APRIL 2019 12:13 PM / 3 COMMENTS
...by Francesca Beddie Gleebooks sold all their copies of Emma Dortins' book, The Lives of Stories, three Aboriginal-settler friendships at the launch on 4 April. Sales were going well even before Mark McKenna's introduction to the work and the conversation between him and Emma. Both these rightly stimulated further demand. I [...]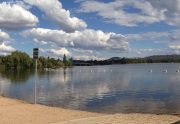 Lake Burley Griffin in Canberra – public parklands being traded for apartments
1 APRIL 2019 9:56 AM / 4 COMMENTS
... by Anne Claoue-Long Historians like time. It is central to our business. Heritage landscapes, be they natural or created by humans, are forged by the passage of time. Historians can read that effect in the physical landscape just as they can read a book. Canberra is a famous example of a [...]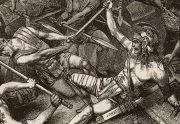 Spartacus – bodies moving through the past
4 MARCH 2019 3:55 PM / 0 COMMENTS
by Christine de Matos... Is it possible for historians to engage with dance as an historical "text"? In late 2018, The Australian Ballet performed its latest incarnation of Spartacus in Melbourne and Sydney. The ballet is based on a real historical figure from the Third Servile War (73–71BCE) who has long worn [...]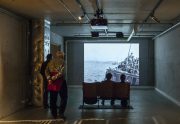 Great Strike of 1917 captured on film
27 FEBRUARY 2019 10:20 AM / 0 COMMENTS
by Laila Ellmoos... The Great Strike of 1917 began on the NSW railways and tramways on 2 August 1917 in the midst of World War 1. The strike started when employees from Eveleigh Railway Workshops and Randwick Tramsheds walked off the job to protest against the introduction of a new way [...]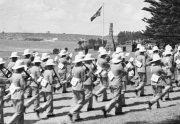 Sailing headlong into 2020: public historians and the 250th anniversary of James Cook
4 FEBRUARY 2019 4:23 PM / 5 COMMENTS
… by Stephen Gapps Just when you thought it was safe to go back into the waters of considered debate about the commemoration of Australia's colonial origins, along comes Captain Cook. Again. The famous navigator, once considered to embody the correct set of qualities inherited in modern Australia instead of Governor [...]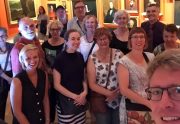 State Library of NSW: so much more than paper
31 JANUARY 2019 2:28 PM / 4 COMMENTS
...by Francesca Beddie On 30 January, 18 PHA NSW members were given an insider's view of the State Library of NSW's exhibition spaces by Mitchell Librarian Richard Neville. With his research interest in nineteenth century Australian art and culture, and his curatorial expertise, we were treated to many insights into the [...]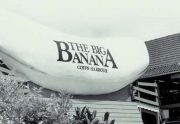 Are we there yet? Welcome to the summer holidays!
18 DECEMBER 2018 2:25 PM / 7 COMMENTS
by Rosemary Kerr... As the summer holiday season approaches, many Australians are preparing to take to the road – catching up with family and friends over the Christmas period; heading up or down the coast for some rest and relaxation; revisiting favourite spots or exploring new places off the beaten track. [...]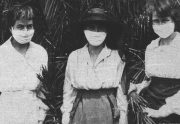 Public history: exploring productive relationships with partner practitioners
20 NOVEMBER 2018 10:17 AM / 5 COMMENTS
by Peter Hobbins... In recent years I have come to favour the term 'community historians', in part because it encompasses local, family and special-interest historians, alongside what we in medical history refer to as 'practitioner' historians. Indeed, I've begun experimenting with the phrase 'partner practitioners' as an inclusive term for the [...]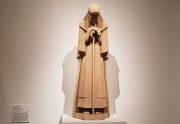 The end of the war
9 NOVEMBER 2018 5:14 PM / 0 COMMENTS
by Francesca Beddie... As we approach the finale of the centenary of WWI, an organisation set up in 2013 to promote a balanced consideration of Australian history celebrated its fifth anniversary. The Honest History symposium attracted some big names: Paul Daley, journalist and writer; Clare Wright, historian Michael Cooney CEO of [...]