Blog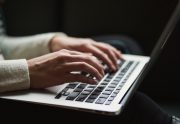 Some Deserved 'Phanfare' for Francesca
25 OCTOBER 2019 1:09 PM / 1 COMMENT
By Dr Katharine Blake In my first post as the new Blog Editor, I pay tribute to its former Editor, Francesca Beddie. Many of you know Francesca from her years in PHA NSW or because she's now a member of the Committee. You may also have seen her at PHA gatherings, discovering [...]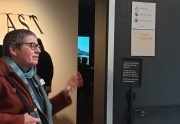 Challenging histories
29 JULY 2019 11:51 AM / 3 COMMENTS
…by Francesca Beddie Whatever comes the way of the professional historian it's important to stick to your principles. This was a recurring message during a forum, Challenging Histories, organised by PHA Victoria and Tasmania and held on 27 July at the Tasmanian Museum and Art Gallery in Hobart. The event was made particularly special by Julie [...]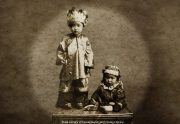 Local Communities, Global Networks, AHA 2019 Conference, University of Southern Queensland, Toowoomba
21 JULY 2019 9:08 PM / 3 COMMENTS
by Patricia Curthoys... Your experience of large, multi-stream conferences can only ever be partial and peculiar to you. What follows was my experience of the 2019 AHA Conference, which began with the Green Stream (Australian and New Zealand Environment History Network) Keynote, #CoalMustFall: Revisiting Newcastle's Coal Monument in the Anthropocene, given [...]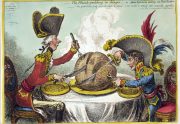 'Christmas Food and Feasting, A History'
16 JULY 2019 4:22 PM / 1 COMMENT
...by Minna Muhlen-Schulte In the Antipodes Christmas in July has become a mid-year winter tradition to indulge the food and booze we normally enjoy at the end of the year. What is the historical lineage behind turkeys, puddings, mince pies and mulled wine? In her new book Christmas Food and [...]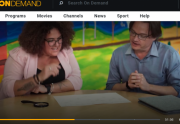 Who do you think you are?
23 JUNE 2019 2:21 PM / 4 COMMENTS
... by Michael Bennett I really should have had a haircut! After being asked half way through last year to appear on the Casey Donovan episode of SBS's Who Do You Think You Are, I naturally began thinking about how TV shows are made. I imagined rocking up to the set to be [...]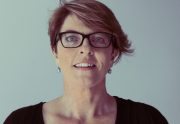 Five minutes with…Kylie Andrews
20 JUNE 2019 1:05 PM / 1 COMMENT
Introducing our new PHA NSW and ACT member, Kylie Andrews What made you decide to pursue a career in history?I've always had an interest in history and biography, but I think it was when I began to research histories of adoption, as I pursued my own family story, that I began [...]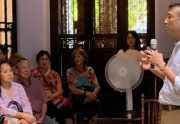 Intermarriage in colonial Singapore
4 JUNE 2019 5:00 PM / 1 COMMENT
...by Dr Marc Rerceretnam, principal researcher, Yesteryear Heritage Researchers The year 2019 is historically significant in Singapore. It marks the bicentenary of the founding of a modern trading outpost on the island. Although evidence of strong commercial activity goes back as far as the 14th century, by 1819 the island had [...]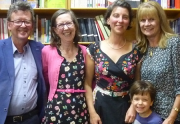 A special book launch: Rosemary Kerr's history of the road trip
21 MAY 2019 12:08 PM / 6 COMMENTS
...by Pauline Curby Rosemary Kerr's long-awaited road trip book was launched at Gleebooks on Glebe Point Road on the evening of 17 May. Chaired with competent professionalism by friend and colleague Dr Emma Dortins, this launch marked the culmination of years of research and writing, leading to a PhD thesis and [...]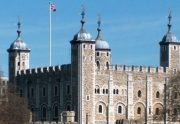 Current Research Notes: Going to London
1 MAY 2019 10:42 PM / 2 COMMENTS
…Ian Willis is preparing papers for two conferences: the 2019 Australian Historical Association conference and the 2019 Redefining Australia and New Zealand at the University of Warsaw Thousands of young single Australian-born women travelled to London and beyond from the mid-to-late 19th century.  This pilgrimage, as historian Angela Woollacott has called [...]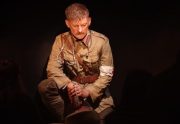 After the war: what next?
20 APRIL 2019 12:41 PM / 3 COMMENTS
... by Francesca Beddie What could be more apt after the four years of WWI commemoration than the question posed at Professional Historians New Zealand's fifth conference in its twenty-five-year history — After the war: what's next? And the answer: well, yes, more war history but also more diversity in whose [...]